After my prolonged sudden unforseen health issues with leg nerval compression and time of Navratri being now,when only vegeterian meal is  what i could look for ,i invaded  for the recurring  vegetarian meal this week (alone by myself) at one of my  favourite restaurents IBN-2 in Prague 6.
Since i reached the place by almost 2:30 afternoon,i was expecting to be late for the daily all you can eat buffet menu (They  close by 3 pm on weekdays).To my surprise the restuarent was still full with enough people eating and enjoying the yummy food there.
The smooth soothing Indian music was playing ,keeping the emotional atmosphere alive as usual .This is what i love the place for always…
The vegeterian part of the buffet was Aloo mutter ( Punjabi dish from the Indian subcontinent which is made from potatoes (Aloo) and peas (matter) in a spiced creamy tomato based sauce.) , Rajma (Red kidney beans in thick spiced gravy). This was accompanied by hot crispy butter Naan (oven-baked flatbread)freshly reloaded to the buffet table by the disciplined staff.
The Aloomater was so tenderly cooked as if fully melting in mouth.
Two varieties of  basmati rice along with thick and dense Dahi (traditional fermented milk product),vegetable salad  and green mint chutney added to my craving taste buds for the long time missing good Indian food.
The Dahi (fermented yogurt) being thick and filling avoided me from ordering for my usual Salted glass of Lassi.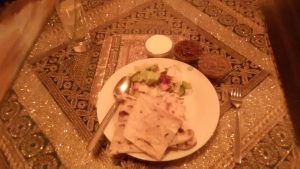 The quick  dessert part of the buffet included yummy,mouth watering hot Gulab Jamuns.(oh my ,how the taste of it still stays in my mouth:)))))
The food ,atmosphere,people,staff and the energy which the place has once again proved of its name and reputation as the time flies…..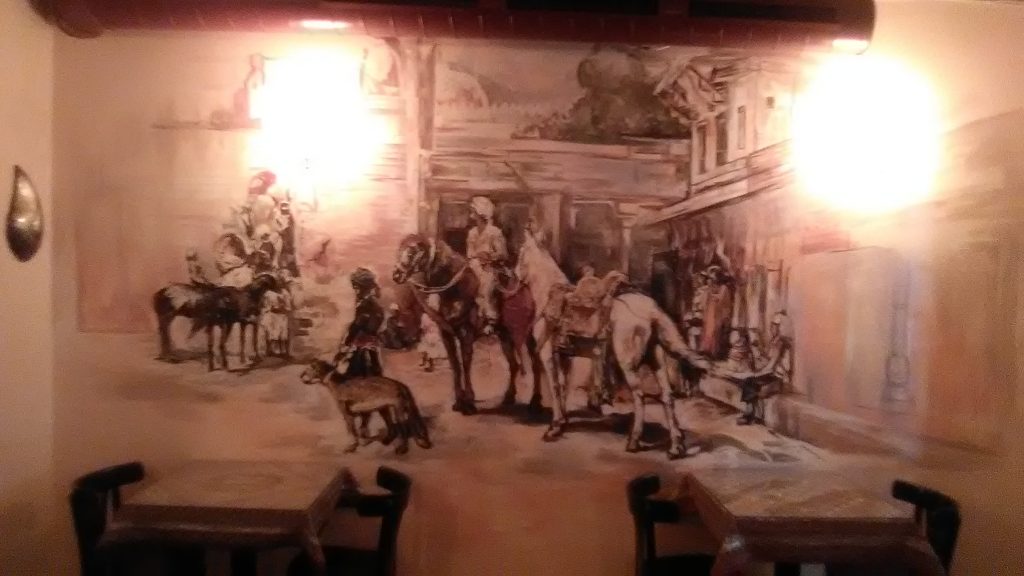 Hope to be back here and not once in times to come.
Enjoy your meals……..