I have always had a lust and love for the South Indian food.This developed more as we grew with my Mom cooking some real good authentic Dosas and Idli at home with some real spicy mouth watering Sambar.
After moving out from parents,the tradition still continued with me looking for South Indian meals in and around ,on and off whenever possible.
This saturday we landed up with my wife in the "Kerala Mini Sadhya and Dosa Menu"south indian evening meal  by the Restaurant Signature in Karlin,Prague 8.The special deal was offered by them as a weekend offer starting from 6 pm  till 9 pm.
We ordered  Thali menu for us each with me ordering for a thick condensed yummy Mango shake along with it and my wife checking upon the Granite Juice.
They had the choice on menu for Dosa and Rice menus,but to our own surprise we chose to go in for rice menu.
The yummy thali plates of Ceramic came in filled with the mouthwatering Sambar and Tomato Rasam(my all time favorite).The Rice portions were cleanly set up on fresh Banana leaves on the Ceramic plates,making the experience so very that Kerala type:)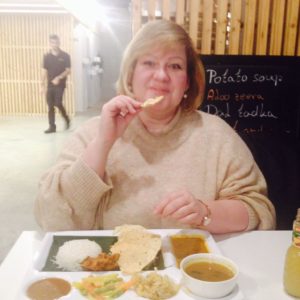 Apart from above the Thali included  Cabbage Thoran,Avial,Vada,Coconut rice,Papad,Pickle and 
Paruppu payasam.
The Service at the Restaurant was a smiling good with the atmosphere so very energetic and urban.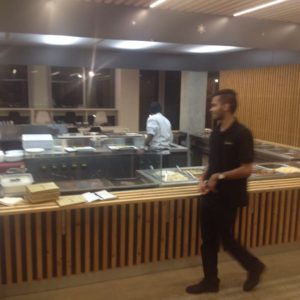 We had some real good time enjoying the meal and relived in me the sweet and merry memories of my childhood lust for the true South Indian Food here in Prague……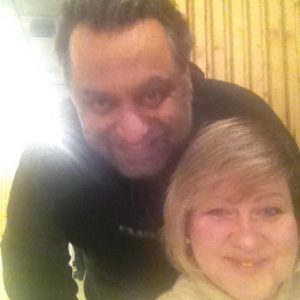 Happy us….
Enjoy Your meals!!!!!