I have always been in deep love with the Momo  ever since my child hood and that part of life spent in the east of India.(The momo are a common dish in eastern India like in Tibet and Nepal).
In Prague did try it a few times in one of the Chinese or Vietnamese food joints but that satisfaction of the true authentic Nepalese /Indian momo was never there.
Recently came to know that Indian and Nepalese Restaurent Kathmandu has it on their menu  and here i was landing up there along with my wife for the momo treat  today.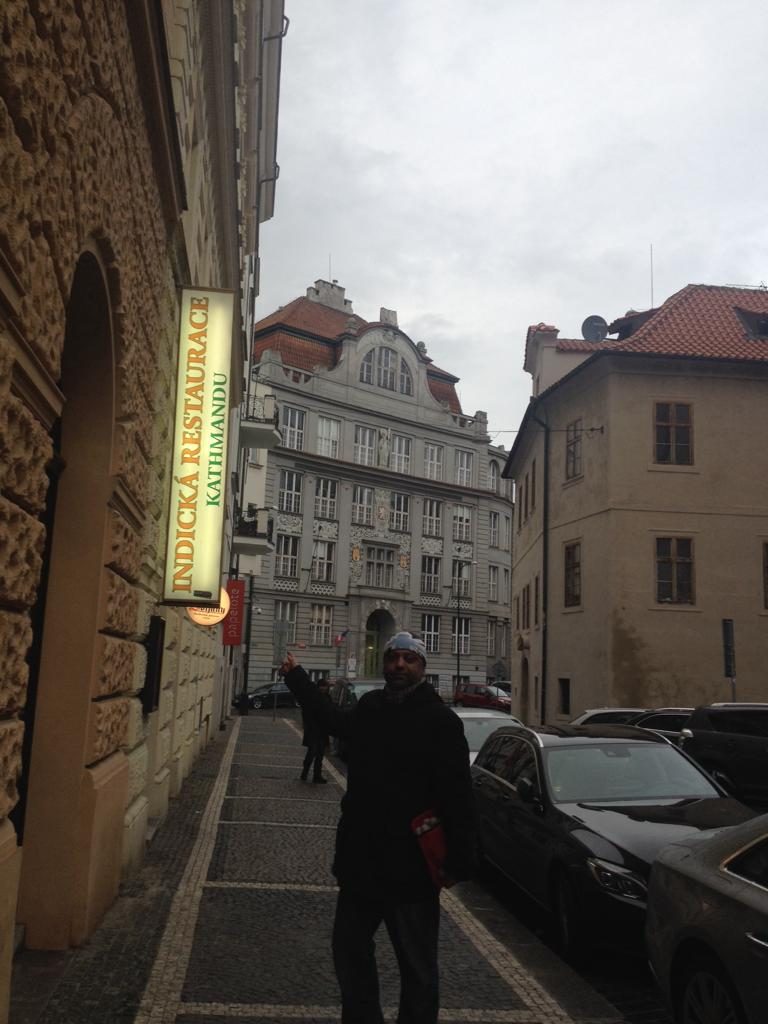 The restaurent although not easily accesible by car as the street in Prague 1 where it is  situated is one way and the parking car  is a big issue here.But my lust for the momo with spicy sauces was so high that i did finally resolve it by getting a parking place right at the corner of the street:)
The restaurent manager was smart and communicative Nepali who greeted us with full welcome and affection.
They have usual day menu of Indian food being served during the working day,but my target was only to try the true Nepali Momo here and no more.
We ordered for a 2 plates of Chicken momo with the spicy nepalese sauce with it.For the drinks ,my wife ordered for the draught Czech beer dark Svijany (her favourite) and myself a non-alcoholic Birell as always …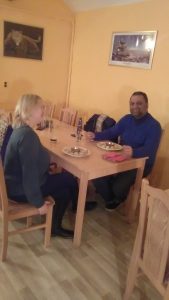 The Nepalese music was on play which was some what reminding me child hood travels to the hill stations in India  where you would find similar type of atmosphere in small food joints .
Although it was  pretty long wait before the wonderful dish came in front of us and was served along with the secret Nepali sauce(chutney made from cashew ,sesame seeds and other spices) .The sauce to my amazement was light green in colour as to usual red coloured spicy sauce we are used to back in India.But to my amazement the taste of the sauce was so tasty and spicy as it was the way how it was eaten in true hills of Nepal.
The portions of the momo were big enough but since the wait for them was long and the taste so yummy that we ordered for a second additional plate for each of us….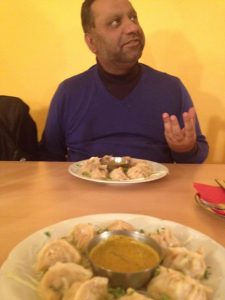 This is actually how i have been programmed to eat momo since child hood.Always eat 2 portions of it,nothing less:)))
The wait again was worth its time and here we had another portion of momo for us to enjoy.
We enjoyed the plates served along with the second round of respective beers for us  and to our content…..
Although,the service not so fast as should be,the manager was talkative and humourous guy who kept the wait pleasent.
I shall definitely pop in here again for the Yummy Spicy authentic Nepalese Momo and tasty Indian dishes what they have on board.
Enjoy Your meals……..