Yes ,Its the start of the spring we have now.The time and mood is so ideal for some good food,take a breath back  and gather all your energies to hug the upcoming summers…….
And when we talk of food and in my case if it is Indian food,what could be  better than a mouth watering plate of Chiken Tikka served hot with some fresh Naan coming straight from the oven on to your plate.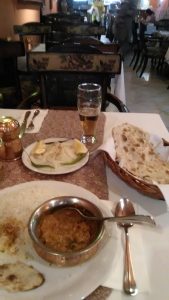 So here i was on this day  today for it at the Indian Jewel Restaurent for lunch enjoying their renowned Chiken tikka Masala Menu served every afternoon. The food i loved every bit of it along with my evertime childhood favourite lemon onion and green chilli salad and a glass of Non alcoholic beer.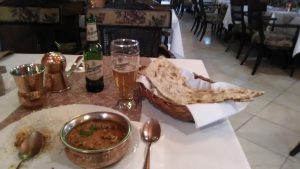 What is remarkable of this place i have always loved for is the muticulturalism.It is one place in Prague where you would find people of different cultures and nationalities enjoying the prowd Indian food (My respect and love to you all).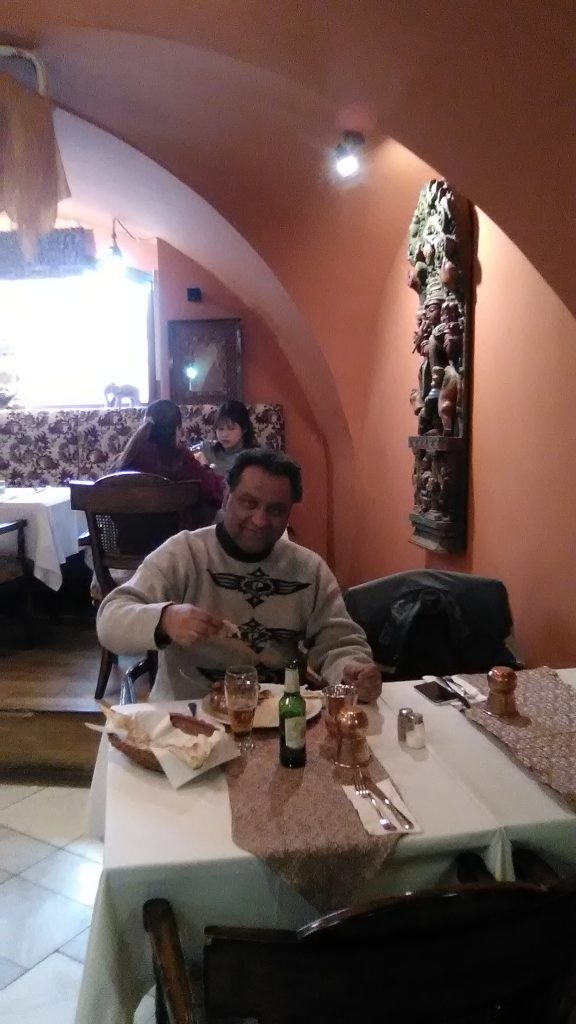 This time it was an arabic family enjoying the food along with a small child who was asking more of those hot Naans they had ordered and behind me a group of chinese enjoying the same:)
Ordered for a similar take away for a friend of mine whom i was seeing after lunch in his office and whom i have not met for quite some time.
I love the place as much as i would want my next meeting to be here with my friends and loved ones.
Enjoy your meals…….