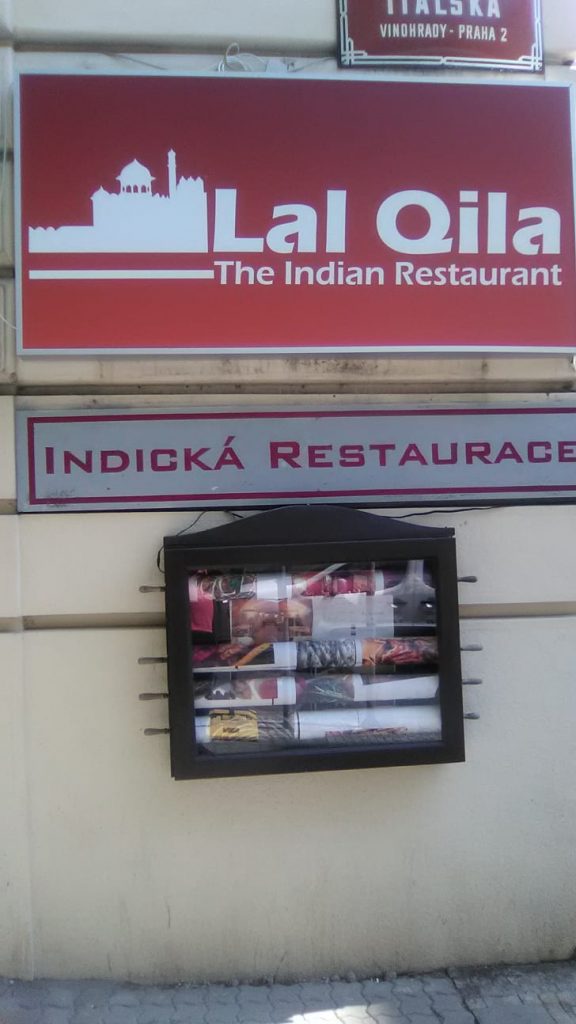 Lal Qila means the Red Fort in English is a monument that takes us back to the history of the Medieval India.In the modern day now it has become famous for its street food and range of exciting restaurents that have come up around the Lal Qila In Delhi.
Lal Qila in Prague is a newly renovated Indian Restaurent right in the Vinohrady region where i had my mind blowing yummy lunch yesterday.The place had been closed for some time for renovation and has come up really beautiful from inside out .The food they offer is a buffet menu during the lunch  hours,which hapens to be fully refreshing and filling ,Right with a new start i guess:)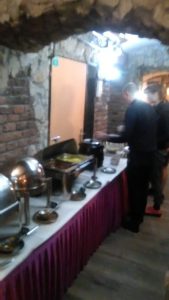 The buffet menu had wide menu starting with some yummy Tomato Soup and further  included spicy Potatoes mashed in aromated Indian spices,Rajma tenderly cooked,Paneer masala,Mixed vegetable dish(a mixture of different vegetables cooked gently in Indian spices) with some fresh Salad on side.
The non vegeterian dish was a yummy  Traditional Indian Chicken Curry   accompanied by hot fluffy Basmati rice.To my big surprise they had on board  soft and tender hot Chicken wings as well included in to the buffet although this is not a very Indian combination of dishes but i decided to have a  bite of it and  enjoyed it:)))))
The hot Naans were served to each table separately coming in in  nice metallic tradional Naan Plate.
I ordered for some Salted Lassi (my favourite) for drinks which was duly served promptly with due care and attention.
The service of the place is awesome some what unique with the serving staff wearing Red Kurta on them ,a some what traditional Bengali feature i would say.It looked awesome and soothing with the light and cool interiors of the newly renovated place.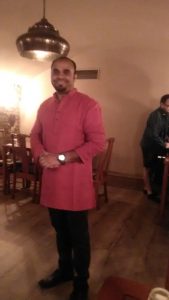 The backend music played was a mixture of Hindi and Bengali songs creating a some what pleasent experience.
I finished my lunch with some sweet Sooji Halwa what they had for dessert fully content and satisfied.
The over all place seems so quite,comfortable and well served with some good food and service on board.The service of the place is just excellent and the incoming guest feels so enlightened and happy right from the moment you are in there.
I would highly recommend this place to friends and others to go to for true Indian food experience.
Enjoy your meals…..