Being in Prague 5 area today after meetings i decided to have a quick lunch at the recently opened Indian Restaurent Rangoli.
Rangoli in Hindi means an ancient traditional art form passed on from generation to generation.
The entrance of the restaurent looked attractive and beautifully designed but the hind side of it is that there is   no immediate parking place near to the restaurent.So after doing a little bit of spade work on the parking place i could finally get to the restaurent.
Right at the reception on the ground floor was greeted by the guy there and was directed to the basement for the Buffet lunch menu.
The buffet display of lunch menu was alluring with beautiful traditionally Indian  carved dish containers full of all the yummy looking dishes.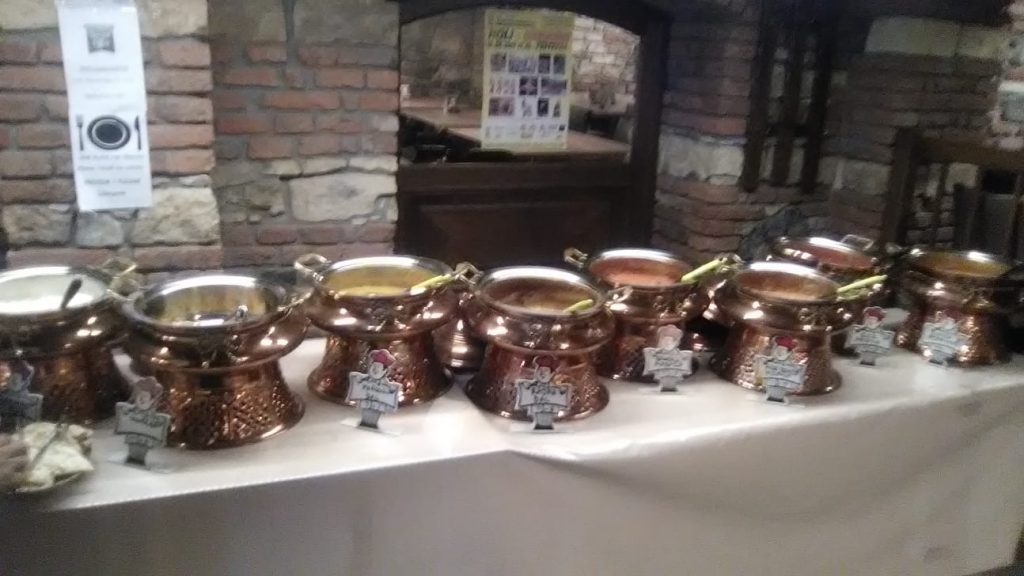 Was greeted by a staff incharge of the place with a some sort of tiredness in voice and face,but the plates on the table looked attractive and big:)))
This is the time of Hindu Navratari (when  non vegeterian including of egg is not eaten by many in India),so i went on filling my plate with  some vegeterian dishes in place.
To my delight ,There was Rajma, Dal channa , shimla mirch (Capsicum)masala which caught my eyes immediately.On careful inspection i could find also a dish called Broccoli masala(not a traditional indian dish or perhaps i never heard of it ever).Never the less i had a   serving of it as well to get the taste.(Tasted good)
The Naans were brought in hot.The table had to my surprise some thing unique i had never ever seen at any other place in Prague,it had more than 6 varieties of  chutney (or sauces perhaps,i could not taste them all).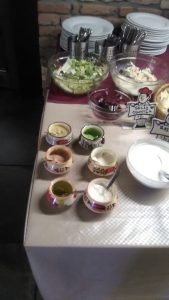 The menu had some good crispy papadums which were really yummy and to my full enjoyment.
The interior of the restaurent is decent and felt good but looked empty to my surprise (time was just 1:30 pm).The place had more of the working staff wandering here and there rather than the customers.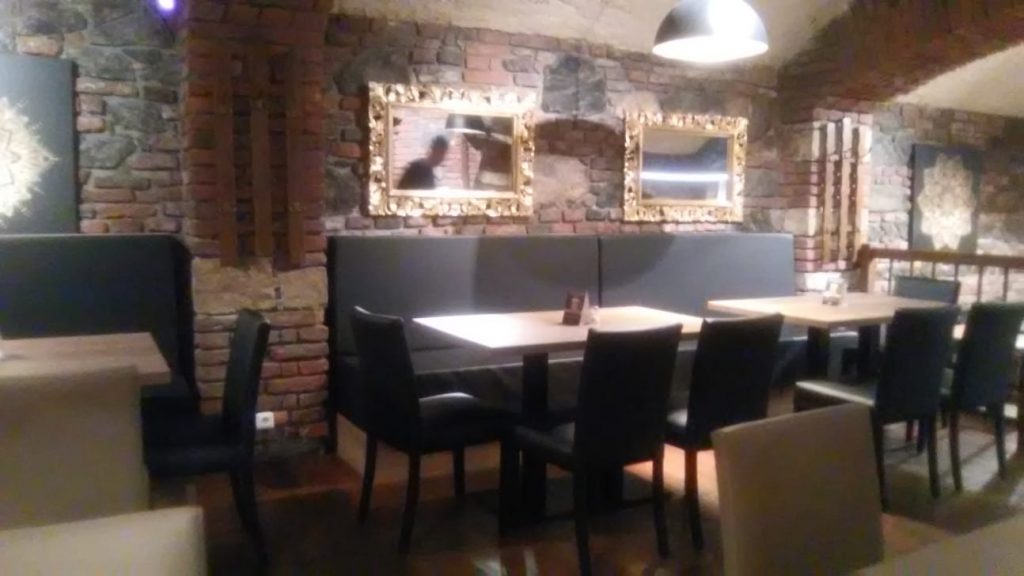 The quality of the food i enjoyed in general if only the simla mirch masala had some more capsicum in it than the load of potatoes it had.Also if the Rajma  (really yummy cooked) container was refilled etiquettely while the customers were still enjoying meals  and not left empty.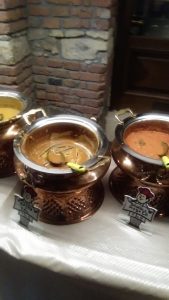 The experience was more or less good with me finishing the lunch with some sweet kheer they had on board.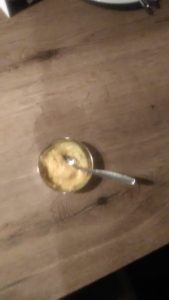 I did not order any thing to drink as usually i do with my non alcoholic beers or some mango/salted  lassi this time(could be due to the level of service not with standing what i had expected)
I do hope this shall improve in the times to come for them till my next visit there.
Enjoy your meals……….