As this is the time of Navratri for me when i do not eat any thing non -vegetarian, i landed up yesterday  in the most heard never been before Restaurant Indian Aroma in Prague 8.
I was meeting with  a friend of mine  and he was not as so much in a mood to eat as  than a few beers. It was evening time and since i was hungry like a wolf not have eaten any thing since morning,I ordered for a plate of Spicy  Masala Channa  with butter Naan ,accompanied by some mixed vegetable Raita(Thick Indian Yogurt mixed with cucumber flakes with salt and black pepper)
Raita: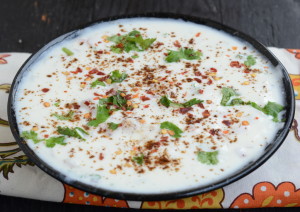 Chana Masala: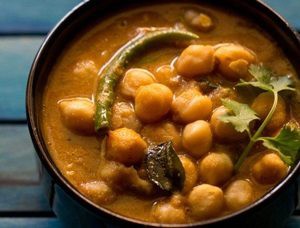 My friend ordered for a glass of draught beer for himself which was served to him instantly chilled cold.For me i ordered for a non alcohlic beer.
The atmosphere was very quiet with couple of tables occupied around with Czech,English and Hindi languages heard of from time to time.the service for the place i would put up at the level of excellent with full care and warmth .
There being a huge Plasma screen at the end of the hall ,we were told that all major sport events including cricket tournaments are relayed there.
I enjoyed my favorite Channa masala with my favorite Salad of lemonated onion and green chillies.
Salad of lemonated onion and green chillies.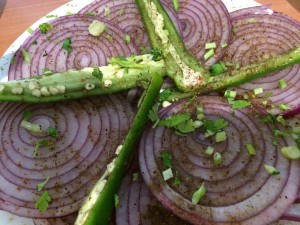 The restaurant has a huge garden terrace  with its in house supply of fresh Draught beer.
My over all experience left for the place was pretty good and i would treat this as a good restaurant for any  afternoon office   employees in the proximity and not only.
Down here are we enjoying fully satisfied:)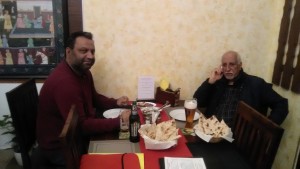 Enjoy your meals !!!!